Drinkking a glass of cold water will taste delicious and fresh, especially after meals. But it is not a good habit and should be avoided.
Cold water can change the condition of the food intake in the body. Moreover it could make the food difficult to digest. For example butter or cheese will harden again in the gut was exposed to cold water. This can cause problems in the body. The habit of drinking cold water after the meal also slowed the process of emptying the intestines, so the stomach feels full. Even the food was choked in the stomach.
People, who suffer from certain diseases such as asthma, usually will have a direct impact of cold drinks. Especially people who have suffer the sensitive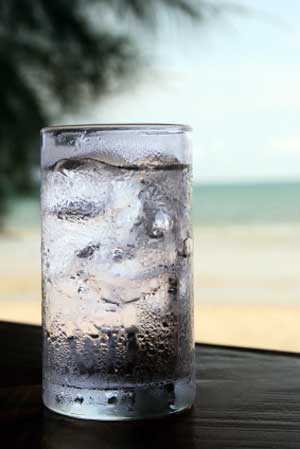 you need 4 to 11 glass of water a day !!!
do not drink more than do you hink It Is enough because It can kill U #_#



enjoy It . Do not waste It.